This is a summary of new Arm Treasure Data features and improvements introduced in the March 1st, 2019 release. If you have any product feature requests, submit them to feedback.treasuredata.com.
AppsFlyer Postback - Required Setting Change
As of March 4, 2019, to send data to Treasure Data from AppsFlyer, you must turn on the Activate Partner setting in the AppsFlyer application. For more information, see Partner Dashboard.
Machine Learning Tutorials
Use Treasure Data Machine Learning to reveal patterns and better assess your users behaviors. Build your data, create a workflow, play with a little machine learning, and peruse results. See the two new machine learning tutorials:
Required Migration: Tableau
The Legacy mode for Tableau data connectors will be deprecated at the end of March 2019. All supported Tableau versions continue to be supported by current, Non-Legacy mode data connectors.
Affected data connectors are:
Tableau Server - Export

Tableau Online - Export
You must change your existing Tableau data export settings before March 31, 2019. Failure to migrate results in your Tableau jobs failing. The required migration enables use of the Tableau REST API.  
To use Non-Legacy mode, follow the instructions here. The migration process requires that you uncheck the 'Legacy mode' box and provide more target site information as you switch to Non-Legacy mode.
Required Migration: Google Sheets Connector
Google Sheets connector replaces the Google Spreadsheet and Google Sheets legacy connector. With the new connector, you can use the most current Google Sheets API to output data through an OAuth-based connection.
The Google Sheets Legacy connector will no longer be supported after March 31, 2019. You must migrate from your existing legacy Google Sheet connector. Failure to do so results in failed Google Sheets jobs.
Migrate to the new Google Sheets connector.
If you have any workflows that use the Google Sheets connector, in addition to migrating to the new connector, you must update your workflow to reflect the new Google Sheets settings.
Create a new Google Sheets connector.
Arm Treasure Data Console User Interface Change  -  General Availability
All US accounts are migrated to the new TD Console, including existing and new customers and new installations. In the upcoming months, the new console will be made available in other countries.
We've improved the look of the console to make it more intuitive and ensure that the platform features are easier for you to access.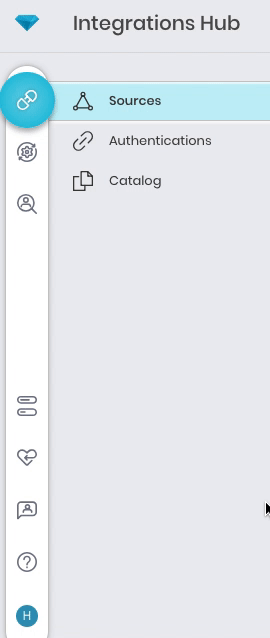 Read the summary of changes. Features include a Segment dashboard that, at a glance, reports characteristics of your segments such as segment size and growth trends.