This is a summary of new Arm Treasure Data features and improvements introduced in the February 1st, 2019 release. If you have any product feature requests, submit them to feedback.treasuredata.com.
Premium Audit Log - Consider Upgrading (aws/idcf)
You can more easily view the differences between Standard and Premium audit logs. The Premium audit log can help your Security team more thoroughly monitor use of your Arm Treasure Data account.
A New Look for Arm Treasure Data Console - General Availability in the US (aws/idcf)
We've improved the look of the console to make it more intuitive and ensure that the platform features are easier for you to access.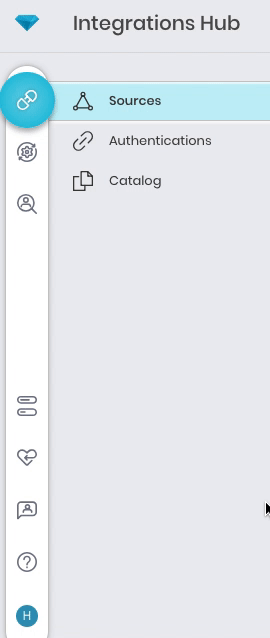 Read the summary of changes. Features include a Segment dashboard that, at a glance, reports characteristics of your segments such as segment size and growth trends.
New customers and new installations of Treasure Data receive the improved console. Existing US accounts can opt-in to the updated console starting now. All US account will be migrated to the new TD Console by the end of February. In the upcoming months, the new console will be made available in other countries. 
EU Site and Endpoints - Beta (aws/idcf)
A new data site is in beta for Arm Treasure Data accounts in Europe. Data that is assigned to the EU service physically resides in Germany, to comply with both GDPR and the German Privacy Act (Bundesdatenschutzgesetz). For details, see Sites and Endpoints.
Apache Spark Driver (td-spark)
Release td-spark 1.1.0 is now available. The release contains many enhancements such as new methods and ability to specify region. Read about specifying your region by using the spark.td.site parameter. Specifying region is required for:
Tokyo region customers
EU region customers
You must set spark.td.site to your account region.
Apache Hivemall v0.6.0-snapshot
Hivemall version is updated to v0.6.0-snapshot and contains all of the new features in v0.5.2, the last ASF release.
New features in v0.6.0-snapshot include:
Find details in this ChangeLog.
Output Log Improvements
Treasure Data log now captures more details in the Query output log. You can see the errant record and corresponding file name in the log. The errors are captured whether you specify to stop processing on invalid records or not.
Required Migration: Elasticsearch (aws/idcf)
We announced depreciation of Elasticsearch connector last year. The connector has now been removed and replaced with the Elastic Cloud connector.
Required Migration: Google Sheets Connector (aws/idcf)
Our new Google Sheets connector is now generally available. With the new connector, you can use the most current Google Sheets API to output data through an OAuth-based connection.
Google Sheets connector replaces the Google Spreadsheet and Google Sheets legacy connector. The Google Sheets Legacy connector will no longer be supported after March 31, 2019, and you must migrate from your existing legacy Google Sheet connector. Failure to do so results in failed Google Sheets jobs.
Migrate to the new Google Sheets connector.
If you have any workflows that use the Google Sheets connector, in addition to migrating to the new connector, you must update your workflow to reflect the new Google Sheets settings.
Create a new Google Sheets connector.
Required Migration: Tableau (aws/idcf)
We will deprecate the Legacy mode for Tableau connector at the end of March. The main differences between Legacy and Non-Legacy mode are the publish mechanism and the support of Hyper format. All supported Tableau versions will continue to be supported by Non-Legacy mode.
You must migrate from your existing Tableau data transfers before March 31, 2019. Failure to do so results in failed Tableau jobs.
To migrate to the new connector, you must uncheck the 'Legacy mode' box and provide the site configuration when switching to Non-Legacy.