We have a new docs home, for this page visit our new documentation site!
In Audience Studio > Segments you can segment and activate your data. Within the Segment area, you can access the following features:
In Audience Studio > Profiles API Tokens, you can use Profiles API to personalize your customers experience on your website.
An Immediate View of Your Customers
In Segments you leverage Treasure Data's underlying data platform. You can create customer or account segments from all data; even if the data consists of millions of profiles or tens of billions of customer behaviors. Examples of customer segments are:
Web Visitors who haven't taken key actions
Web Visitors who have engaged (more than 3 page views), but haven't converted
Customers without any activities for more than 30 days
Seasonal Buyers
Loyal Customers who's LTV is more than $1,000
Example Use Cases
The following examples are use cases we often see:
One-to-One Email Marketing Campaign
Targeted Digital Advertising Campaign
Content Personalization
One-to-One Email Marketing Campaign
Create granular customer segments, syndicate to your preferred email marketing tools (for example, Salesforce Marketing Cloud, Adobe Campaign, and Oracle Responsys), and run personalized email campaigns for highly personalized experience.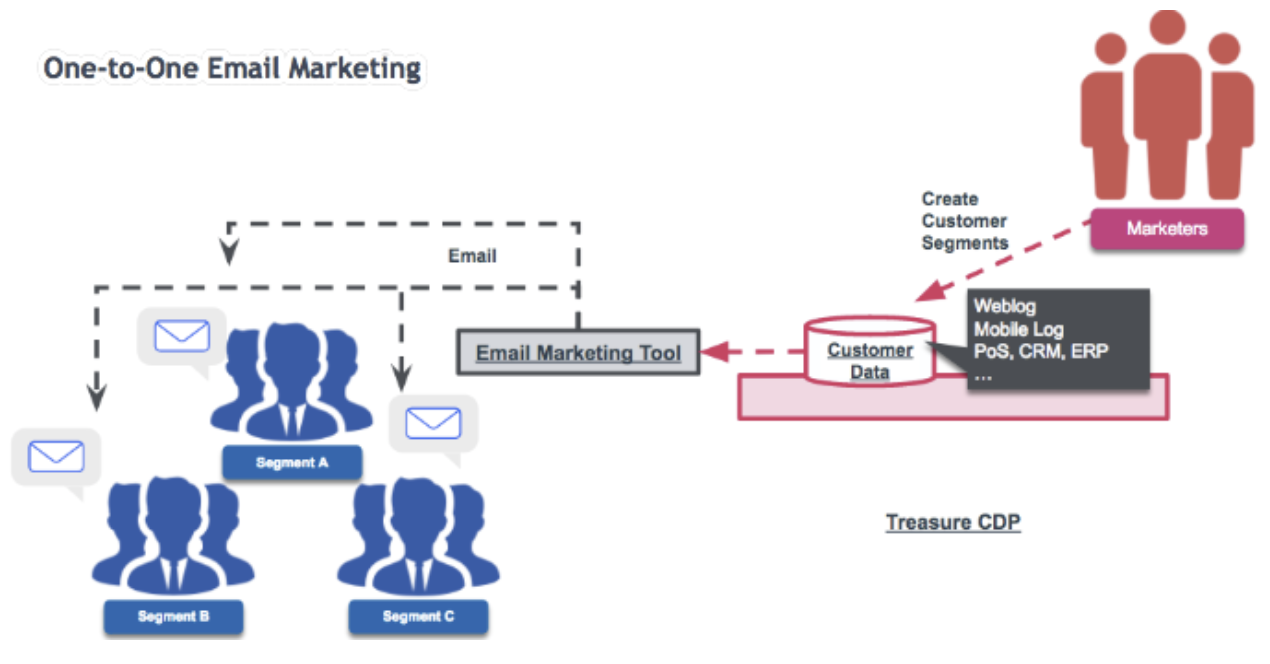 Targeted Digital Advertising Campaign
Create granular customer segments, syndicate to digital advertising platforms (for example, Google DoubleClick, and Facebook) to make your user acquisition and retention more efficient.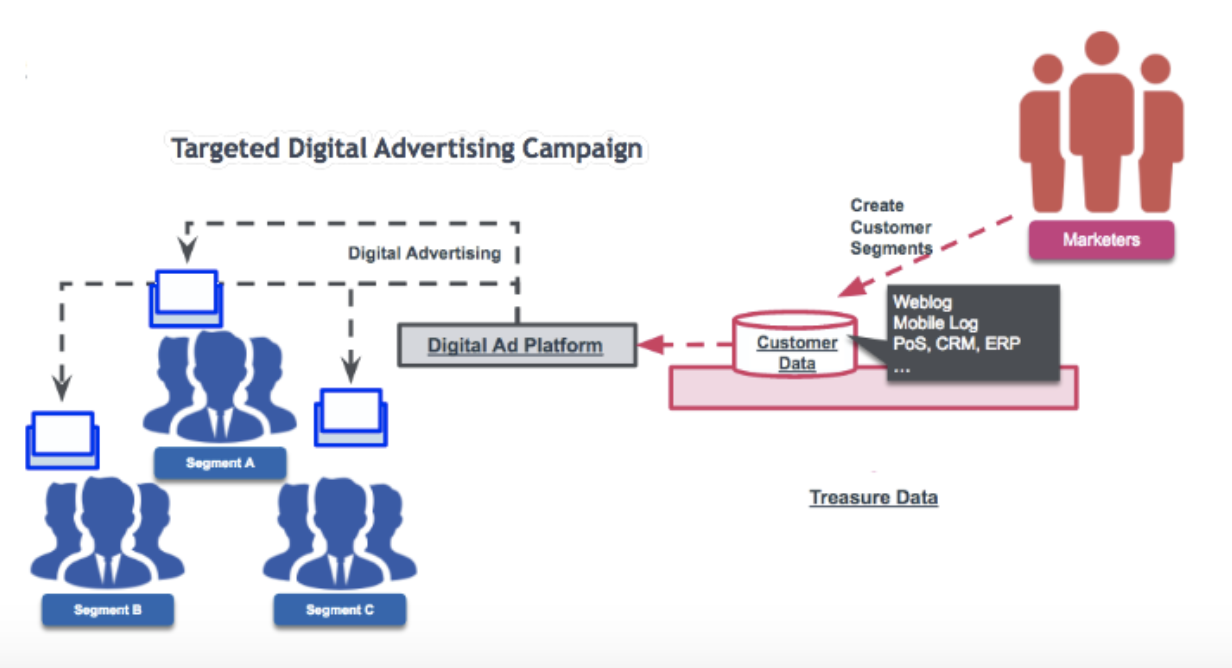 Content Personalization
Show personalized content or banners on your website, based on customer behaviors in real-time. Our Profile API works with major web personalization tools such as Adobe Target, Optimizely, and Google Optimize.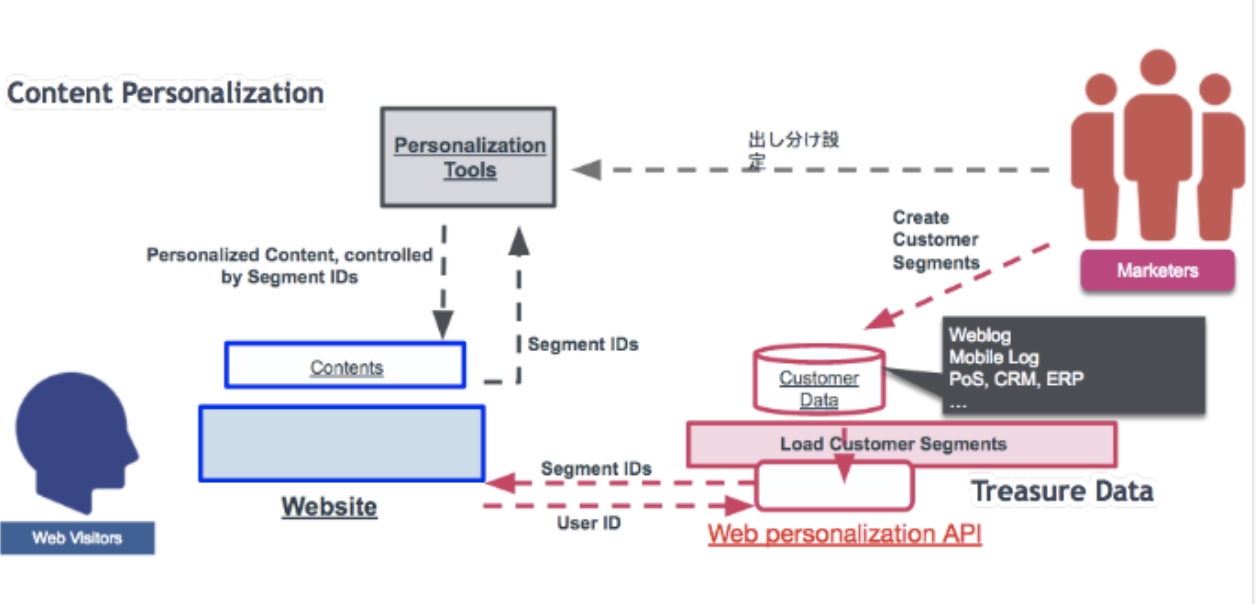 You must configure a data model with Master Segment before working in the Segments area. Segments operates on the customer data model defined by Master Segments.