You can submit ideas and feature requests directly to our product team.
How to register your ideas and requests
Visit our customer feedback portal
Click Feedback in the console.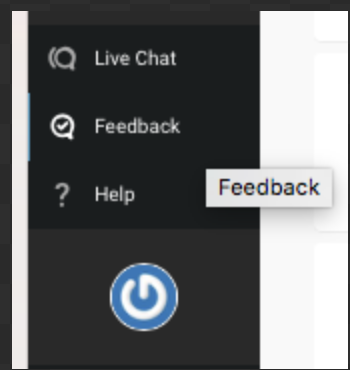 On the feedback page, you can view current ideas and feature requests or provide your own feedback.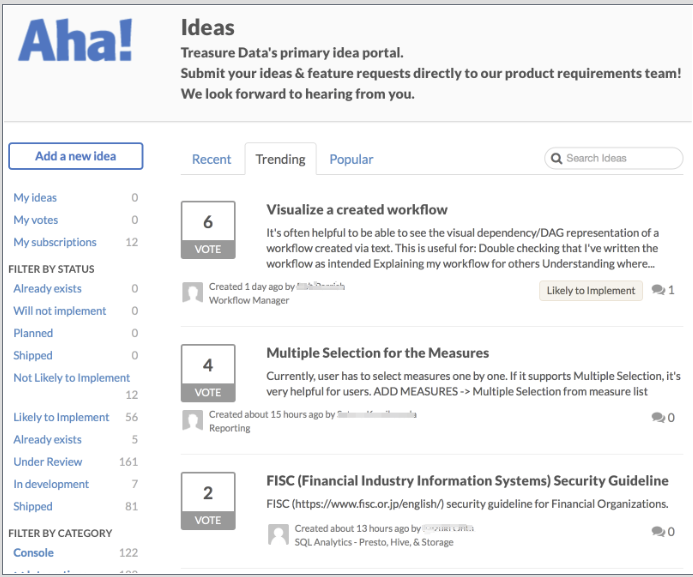 When you provide feedback, the only user account information that is public and viewable is your name.
Submit your idea
To submit an idea or feature request, click 'Add a new idea' and complete the fields as prompted.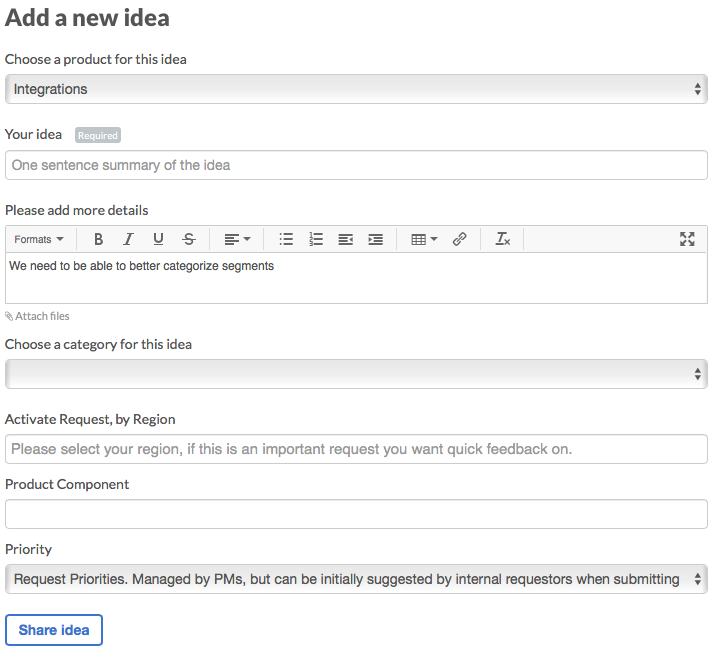 When you start to type, similar feedback topics that are already in the system will be listed.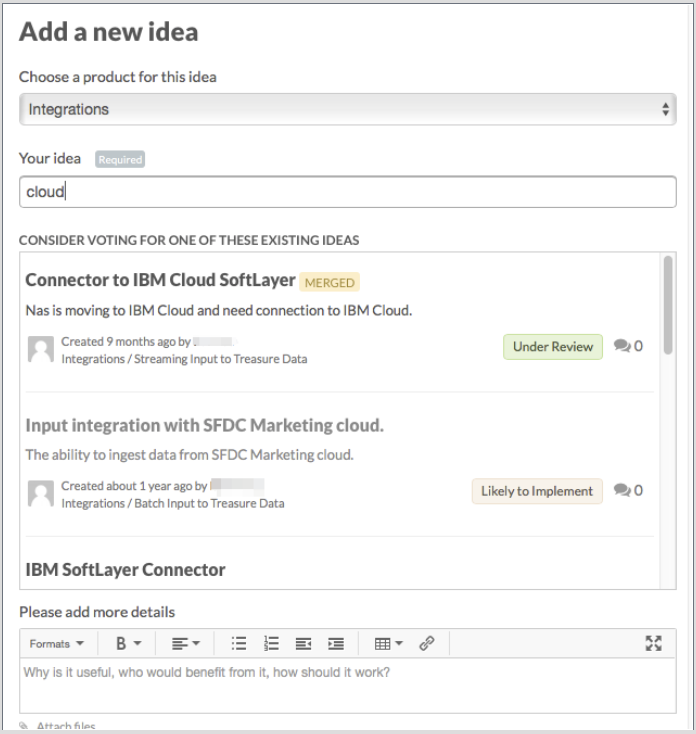 Check to see if your idea is already registered by other users. If you find similar ideas or topics, click on the existing idea and submit a vote for the existing idea or add a comment.
If your idea is new, click 'Share idea after completing the idea fields.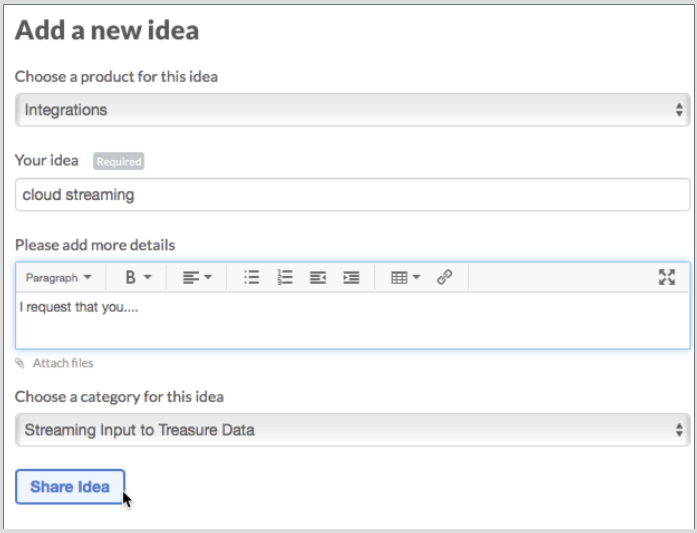 How to vote and comment on feedback from others
Vote on any topic by clicking on the idea and then clicking the 'vote' button, if you agree with the feedback.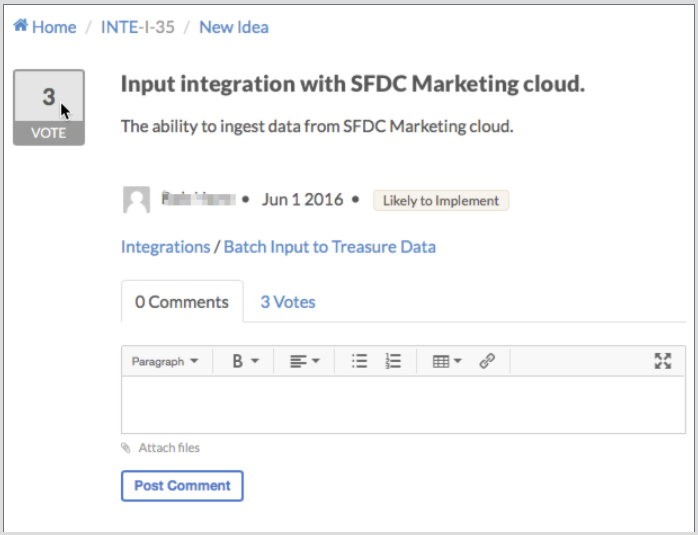 Your ideas, suggestions, and comments are very valuable to us. We appreciate your time.